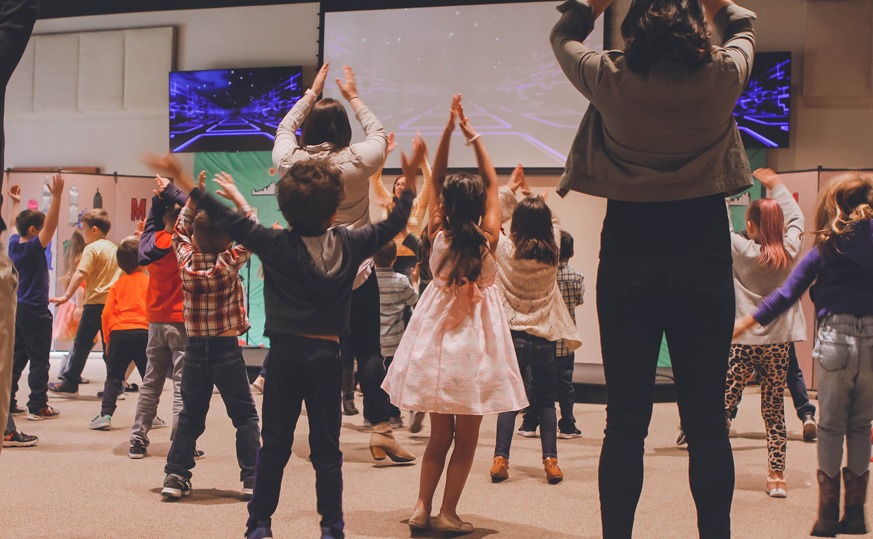 We Love Kids
At each of our services, we offer programs for kids from birth through 5th grade. We create a safe environment for children to learn about Jesus and have a fun time doing it. Kids Check-In begins 30 minutes before each service. You can save some time by pre-registering your child now!
Nursery
0-18 MONTHS & 19-36 MONTHS
Sunday Mornings 9:15 a.m. &
11:00 a.m.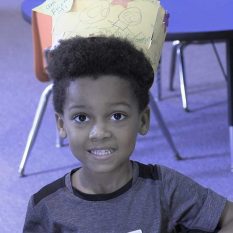 Kids Jam Jr
3-5 year olds
Sunday Morning 9:15 a.m.
& 11:00 a.m.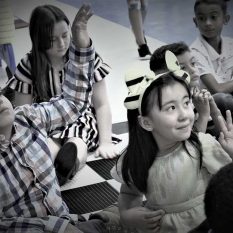 Kids Jam
k-5 grade
Sunday Morning 9:15 a.m.
& 11:00 a.m.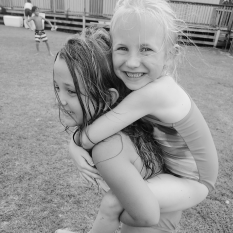 Adaptive Jam
For any kids that need
extra love, attention & help.
Sunday Mornings 11:00 a.m.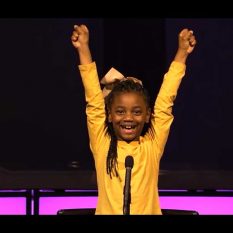 Kids Life
k-5 grade
Wednesday 7:00 p.m.
Students
ROOTED STUDENT MINISTRY
MIDDLE & HIGH SCHOOL STUDENTS
SUNDAY 11:00 A.M. & WEDNESDAY 7:00 P.M.
PASTOR LUKE GOLDEN
LUKEG@ANEWBEGINNINGCHURCH.COM
Follow us on Facebook
Areas to Serve
@A New Beginning Church
WEEKLY
-BACKPACK BUDDIES
-VAN MINISTRY
-HOLY ROAST CAFE
-ROOTED STUDENT MINISTRY
-KIDS JAM
-KIDS JAM JR
-NURSERY (0-18) & (19-36)
-ADAPTIVE JAM
-PRAISE & WORSHIP
-FIRST IMPRESSIONS
-PRODUCTION
MONTHLY
-LUDOWICI FOOD GIVE AWAY
-WAYNE CO. FOOD GIVE AWAY
-NURSING HOME MINISTRY
YEARLY
-BACKPACK GIVE AWAY
-FAMILY EASTER CELEBRATION
-TRUTH & TREAT
-4TH OF JULY CELEBRATION OF FREEDOM
JOIN A LIFEGROUP TODAY!
CONNECT | CHANGE | CULTIVATE
CONNECT
CHANGE
CULTIVATE
Anyone is welcome to attend any lifegroup!
Sundays 5 pm | Redge & LONNIE WHALEYSundays 5 pm
Redge & LONNIE WHALEY
734 Prince Rd, Ludowici
912-214-1746
Sundays 5:30 pm | Shalee & Bob DoddSundays 5:30 pm
Shalee & Bob Dodd
530 Griffin Rd. Allenhurst
337-401-8493
Sundays 6 pm | Jennie & Al PadrickSundays 6 pm
Jennie & Al Padrick
5224 rye patch rd, ludowici
912-977-0273
Sundays 6pm | Darlene HenrySundays 6pm
Darlene Henry
@ the church
912-339-0061
Tuesdays 7 pm | Jessica & Princeton DrakeTuesdays 7 pm
Jessica & Princeton Drake
Sweet Tee's, Darien
912-223-3041
Mondays 6pm | Marie & Larry MiddletonMondays 6pm
Marie & Larry Middleton
@ the church
912-545-9655
Mondays 6:30 pm | Lilah & Robbie BellMondays 6:30 pm
Lilah & Robbie Bell
@ the church
912-270-0590
Tuesdays 6 pm | Sarah Stephens & Kristy BradyTuesdays 6 pm
Sarah Stephens & Kristy Brady
706 Henry St. Glennville
706-267-1009 & 912-237-2731
Tuesdays 6:30 pm | Tamara & Andrew BoganTuesdays 6:30 pm
Tamara & Andrew Bogan
@ the church
229-977-4501
Thursdays 6 pm | Tina & Eric PhillipsThursdays 6 pm
Tina & Eric Phillips
@ the church
614-949-0334
For more information stop by the Connection Point Room or call the Life Group Pastor, Libby Gardner
912-258-6754.
Ministries
Monthly
Outreach
MONTHLY FOOD GIVE AWAYS
Ludowici Church Campus | every 3rd Saturday of the Month
Ludowici Church Campus every 3rd Saturday of the Month
Wayne County | tba monthly
Wayne County tba monthly
Questions about serving at a Food Giveaway? call or text 912 545 3141
Questions about serving at a Food Giveaway? call or text912 545 3141
Ministries
MEN'S &
WOMEN'S
MINISTRY
Ministry leaders
Our Women's Ministry provides ladies with the opportunity to study God's Word, learn practical ways to navigate through life's challenges, grow in God, and cultivate life-long friendships. Get connected and involved in a women's ministry that is focused on issues and giftings that are specific to how God created us! Please contact Libby Gardner @ 912-258-6754 for more information.
Our Men's Ministry is the active pursuit of men in order to connect them to God, His Word, and other men for the purpose of winning, growing, and training God's man in Christ. Let's do this! Please contact Mike Allen @ 912-256-1743 for more information.